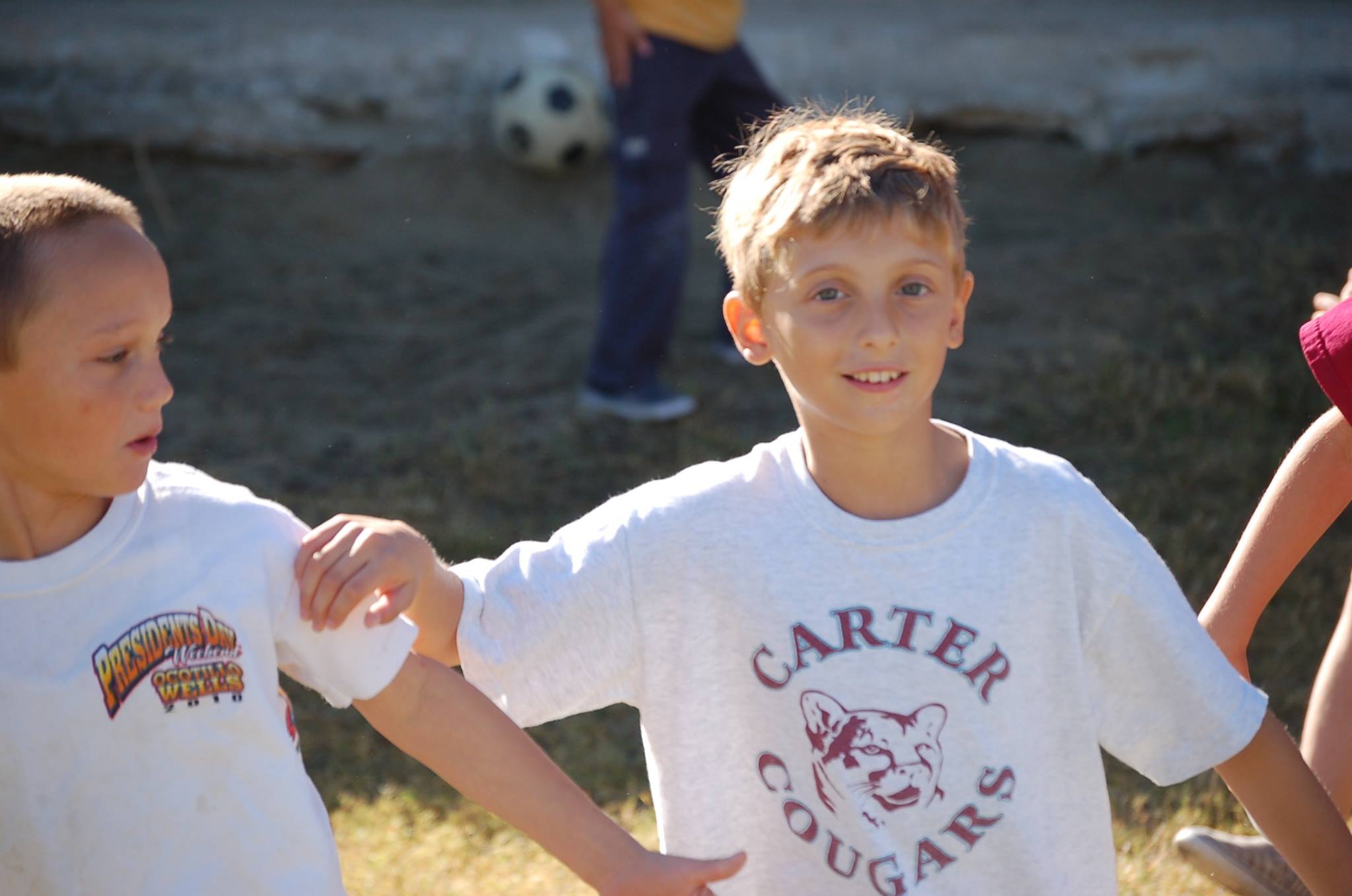 February 26 raffle benefiting Make-A-Wish Foundation

THE FUNDRAISING CAMPAIGN
Tickets Sold: 353
Tickets Remain: 0
SOLD OUT
Feburary 26 would be Jackson Panzarello's 18th birthday. It is a birthday he didn't live to see. Cancer claimed his life when he was just 10 years old in 2012. Our goal is to add at least $1,800 to the Make-A-Wish fundraising total by Feburary 26 in honor of his 18th birthday. Shortly after he was diagnosed with terminal cancer in 2010, the Make-A-Wish Foundation contacted his family to ask if he had a wish they could fulfill. He was truly wise and selfless beyond his years. He told them that he had everything he wanted in life. Instead, he wanted to help raise money to allow another child battling a serious illness to fulfill a wish. By entering the raffle, you can help ensure a Make-A-Wish experience for a child with a life-threatening medical condition.
Raffle open to U.S. and Canada. FREE shipping to U.S. addresses
Raffle drawing to be conducted by Harlee, Rayce, and Ryin Melon on February 26

TIX: $6/ea. [limit 353 total tix]
Entry Procedure
1. Visit the Donation page. Select "Donate Now" below Jackson's name
2. Enter your donation amount based on your number of raffle tickets (ex. 4 tickets = $24)
3. You will receive a confirmation email with your ticket numbers. Note: This is a manual process. Email will be sent within 12 hours of your donation.
FEBRUARY 26 RAFFLE WINNERS
1. -*Grand Prize - Won by Christy Hedrick #183
* AUTOGRAPHED 1994 Busch Clash poster signed by race winner Jeff Gordon and others
The poster was signed the night before the 1994 Busch Clash at an Anheuser-Busch party by Ken Schrader, Geoff Bodine, Bobby Labonte, Brett Bodine, Mark Martin, Bill Elliott, Harry Gant, Ernie Irvan, PJ Jones, and NASCAR legend Junior Johnson (5 NASCAR Hall of Fame drivers). Will be shipped plastic wrapped and in a poster tube.
2. -Prize #2- Won by Kylie Mattson #26
* AUTOGRAPHED Jeff Gordon 1996 hero card
* AUTOGRAPHED hero card by the 1998 Rainbow Warriors pit crew
(Autographed by Mike Trower, Darren Jolly, Shane Parsnow, Jeff Knight,
Mike Belden, Chris Anderson, and HMS pit crew coach Andy Papathanassiou)
3. -Prize #3- Won by Alabama Ralston #73
* AUTOGRAPHED Jeff Gordon 1993 Stove Top Racing card
* Jeff Gordon 1996 "On The Warpath" plate - The Hamilton Collection
* Jeff Gordon 1992 Pro Set card
4. -Prize #4- Won by Jodi Hughes #313
* AUTOGRAPHED Ray Evernham 1993 Maxx race card
* Jeff Gordon 'American Racing Fantasy' 1994 book
* Jeff Gordon 1994 coloring book - commemorating 1st win
5. -Prize #5- Won by Judy Succi #46
* Jeff Gordon 24ever 1:64 scale diecast
* JG 2019 NASCAR Hall of Fame 1:64 scale diecast
* Jeff Gordon 'The Young Series' metal card set (RARE!)
* AUTOGRAPHED Kurt Busch 2000 Upper Deck card
* AUTOGRAPHED Ron Hornaday Jr card
6. -Prize #6- Won by Craig Hartnell #11
* AUTOGRAPHED Ryan Newman 2001 Coca-Cola 600 race program
(Ryan's 1st career NASCAR Cup Series pole position)
7. -Prize #7- Won by Rob Caylor #267
* Jeff Gordon 1993 hero card
* Jeff Gordon 8x10 color pic - Rookie of the Year acceptance speech [Dec 1993]
* AUTOGRAPHED Ricky Rudd 1993 race card and AUTOGRAPHED Ken Schrader 1993 race card
(Jeff's teammates at Hendrick Motorsports during his rookie 1993 season)
8. -Prize #8- Won by Penny Fuller #148
* Jeff Gordon Racing Champions 1993 Daytona 500 5th place - 1:64 scale diecast (RARE!)
* Jeff Gordon 2005 Halston Z14 diecasts (pair of 1:64 scale diecasts: wrapped)
* Winston Million lighter set (commemorating the 4 Winston Million races)
(all lighters are functional)
* AUTOGRAPHED Mike Joy race card (1993)
* AUTOGRAPHED Jerry Punch race card (1990)
9. -Prize #9- Won by Shirley Falkenburry #107
* 1995 Pit Crew Championship Awards Ceremony program - honoring JG's team [1994 pit crew champs]
* Jeff Gordon $24 bill from 1995. Front: JG. Back: DuPont Chevrolet
* 1995 Hendrick Motorsports hero card - Jeff Gordon, Terry Labonte, Ken Schrader
* AUTOGRAPHED 1990 Plasti-Kote Crew Chief Awards: signed by Waddell Wilson, Barry Dodson, and Tim Brewer
10. -Prize #10- Won by Jef Fiack 188
* Jeff Gordon/William Byron 24Ever 1:64 scale diecast
* AUTOGRAPHED Aric Almirola 1:64 scale diecast [2019]
* Jeff Gordon Small Town Saturday Night - 1995 PressPass card
11. -Prize #11- Won by Melinda Marchand #271
* 'Rainbow Warrior Is On The Warpath' bumper sticker - RARE!
* Jeff Gordon 2002 hero card - four-time champion
* AUTOGRAPHED Richard Petty hero card
* AUTOGRAPHED Cole Custer hero card [2020]
12. -Prize #12 - Won by John Ekas #22
* AUTOGRAPHED Harry Gant 8x10 color picture
* 1993 Jeff Gordon hero card [rookie year]
* 2002 Jimmie Johnson hero card [rookie year]
* 1960's era Daytona sticker: "If you wanna race, Daytona is the place"
13. -Prize #13 - Won by Jen Leptuck #15
* Jeff Gordon: On A Chance - Book signed by Maureen Harris
(Maureen co-founded the Jeff Gordon National Fan Club and shares her experiences)

Special Thanks:
Maureen Harris, co-founder of The Jeff Gordon National Fan Club, for donating many items - JeffGordonBook.com
Every donor for making an incredible difference in the lives of children battling serious illnesses.
---
QUESTIONS: For questions about the raffle, please email Larry.

THE REASON
When Jackson was 8 years old, he participated in a fundraising effort for Make-A-Wish to help a local child fulfill a wish. This was an organization he believed in and personally supported. Cancer claimed his life in June 2012, but his everlasting legacy continues through the incredible difference we've made in so many lives through charity fundraising. Make-A-Wish is 501(c)(3) organization. All donations may be tax-deductible in the United States.