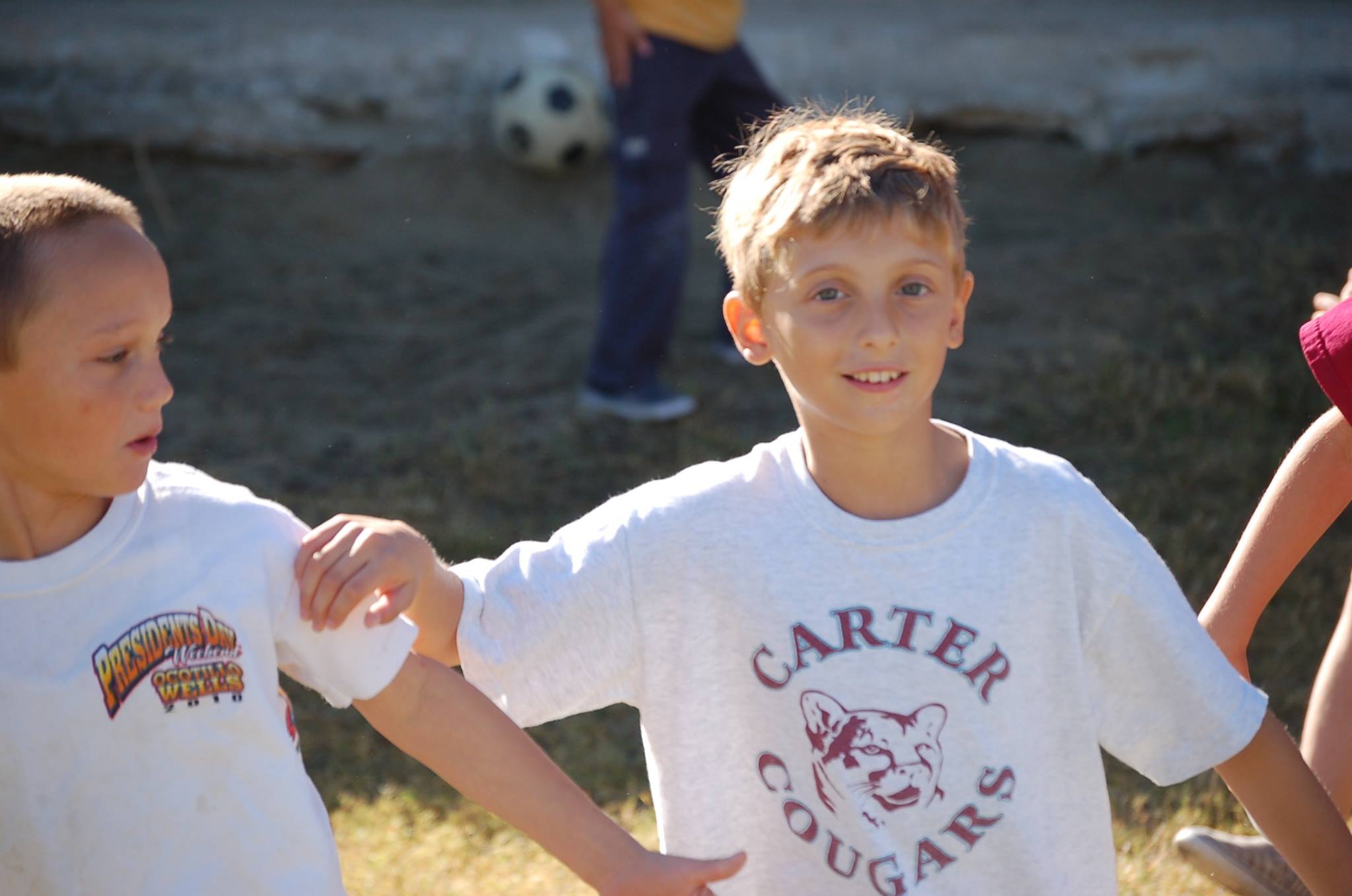 February fundraising raffle benefiting Make-A-Wish Foundation

THE FUNDRAISING CAMPAIGN
February 26 would be Jackson Panzarello's 17th birthday. It is a birthday that he didn't live to see. Childhood cancer robbed his family and friends from seeing the person he would have grown up to be. With your help, we can take strides to help a wish come true for children battling serious illnesses such as cancer. The fundraising effort directly benefits the Make-A-Wish chapter that Jackson supported during his fight against terminal cancer in 2011-2012.
* Raffle prize winners to be drawn by 11-year-old Harlee Melon.
* 2 raffle drawings will be conducted: February 17 (early bird) and February 26.
* FREE shipping to U.S. addresses.

TICKETS: $6/ea. [limit 316 total tix]
Entry Procedures
1. Visit the Donation page. Select "Donate Now" below Jackson's name
2. Enter your donation amount based on your number of raffle tickets (ex. 4 tickets = $24)
3. You will receive a confirmation email with your ticket numbers. Note: This is a manual process. Email will be sent within 12 hours of your donation.
'EARLY BIRD' FEBRUARY 17 WINNERS
1. -Grand Prize - Won by JoAnn Voletti #185
* AUTOGRAPHED 1995 Jeff Gordon championship 'Pot of Gold' original print by Sam Bass (27"x20")
Autographed by Jeff Gordon in 1995 - perfect for framing (from Sam Bass Gallery)
2. -Prize #2 - Won by Jen Leptuck #135
* AUTOGRAPHED Jeff Gordon 1998 hero card
* AUTOGRAPHED Rick Hendrick 1992 Maxx race card
* AUTOGRAPHED Ray Evernham 1994 Maxx race card

FEBRUARY 26 WINNERS
1. -Prize #1 - Won by Kim Teske #169
* AUTOGRAPHED by Jeff Gordon and Darrell Waltrip - NASCAR Illustrated Dec 1997 issue
* 1995 Winston Cup Scene issue - Championship banquet recap
2. -Prize #2 - Won by Bobbi Brandt #37
* AUTOGRAPHED 1998 Jeff Gordon 8x10 from #24 Busch team announcement
* 1995 Jeff Gordon Fan Club newsletters - July, Aug, Sept, Oct
3. -Prize #3 - Won by Craig Hartnell #5
* 1994 Coca-Cola 600 race program w/ lineup insert (Jeff's 1st Cup win)
* Stock Car Racing magazine - Sept 1994. Recap of Jeff's 1st Cup win
* 1994 Coca-Cola 600 color 8x10 Victory Lane original photo
* Sports Spectrum magazine - Aug 1996. Features Jeff Gordon testimony
4. -Prize #4 - Won by Alabama Ralston #158
* Jeff Gordon 'The Young Series' metal card set - RARE
* 1994 Jeff Gordon Fan Club member 1:64 diecast
* 1992 Jeff Gordon Baby Ruth 1st Xfinity/Busch win 1:64 diecast + Atlanta win card
* 1993 Bill Davis AUTOGRAPHED card (owned the #1 Baby Ruth car)
5. -Prize #5 - Won by Paula Barry #104
* AUTOGRAPHED Joey Logano hero card (signed in 2005)
* AUTOGRAPHED Roger Penske race card
* AUTOGRAPHED Jack Roush race card
* Jeff Gordon 4-time champion 2002 hero card
At 15 years old, Logano was a Roush Racing development driver in Late Models after being noticed by Mark Martin while racing against his son Matt. Logano then went on to Joe Gibbs Racing a few years later, and eventually moved to Penske Racing where he won his first NASCAR championship in 2018.
6. -Prize #6 - Won by Tracey Ziolkowski #110
* 1994 Hendrick Motorsports poster
(Terry Labonte, Jeff Gordon, Ken Schrader)
7. -Prize #7 - Won by Penny Fuller #100
* AUTOGRAPHED Richard Petty license plate
* Jeff Gordon 1995 Winston Cup champion hat (new/never worn)
* 1995 championship postcard set
* 1994 Jeff Gordon Fan Club member 1:64 diecast
8. -Prize #8 - Won by Deborah Chastain #131
Autographed race cards from several of Jeff's teammates over the years
* #24 decal + 1998 Jeff Gordon National Fan Club card
* AUTOGRAPHED cards: Ricky Rudd, Ken Schrader, Ricky Craven, Jack Sprague, Jerry Nadeau, Casey Mears, Wally Dallenbach
9. -Prize #9 - Won by John Ekas #81
* Jeff Gordon 1991 Rookie of the Year t-shirt (L) -- NEW!
10. -Prize #10 - Won by Helen Thompson #50
The announcers who called most of Jeff Gordon's NASCAR victories
* 1993 Jeff Gordon race card
* AUTOGRAPHED Bob Jenkins card (ESPN)
* AUTOGRAPHED Eli Gold card (TNN)
* AUTOGRAPHED Ken Squier card (CBS)
* AUTOGRAPHED Alan Bestwick card (NBC/TNT)
* AUTOGRAPHED Mike Joy card (FOX/CBS)
* AUTOGRAPHED Larry McReynolds hero card (FOX)
11. -Prize #11 - Won by Kelly Miles #240
* Jeff Gordon: On A Chance - Book signed by Maureen Harris
(Maureen co-founded the Jeff Gordon National Fan Club and shares her experiences)

Special Thanks:
Maureen Harris, co-founder of The Jeff Gordon National Fan Club, for donating many items.
Every donor for making an incredible difference in the lives of children battling serious illnesses.
---
QUESTIONS: For questions about the raffle, please email Larry.

THE REASON
When Jackson Panzarello was 8 years old, he participated in a fundraising effort for Make-A-Wish to help a local child fulfill a wish. This was an organization he believed in and personally supported. Cancer claimed his life in June 2012, but his everlasting legacy continues through the incredible difference we've made in so many lives through charity fundraising. The dates of the drawings have additional meaning. February 17 would be Karsyn Bratch's 16th birthday, and February 26 would be Jackson's 17th birthday. Their lives were taken far too soon by childhood cancer. Make-A-Wish is 501(c)(3) organization. All donations may be tax-deductible in the United States.