---
Rebecca Deavu
Hamilton, Ontario, Canada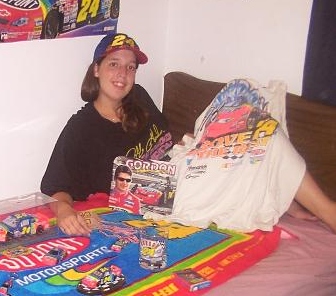 I am a diehard Jeff Gordon fan. I have been for six years now. I am 17 now so I was young when I started watching the race. I admire Jeff's talent, not only because he knows how to win, but also because he is a great guy. He's kind, and friendly to his fans. I wish Jeff all the best in the furture and Brooke as well. Keep on going Jeff, we are with you!
Are you a 'Diehard Fan' of Jeff Gordon?
Email your picture
Previous 'Diehard Fans'
Jeff Gordon Online
---
Copyright ©2001 Jeff Gordon Online.
All rights reserved.